The WWE has had a very very small list of Black World Champions. The Rock, and if you want to include Booker T and Mark Henry, you can but I don't because the WCW Championship in WWE was considered a "Bury You" belt. They gave the title to WWE greats and WCW legends to give it value so just in case a black champion breaks through, they could give them the World Heavyweight Championship rather than the WWE World Championship. I hate for it to seem so racial, but it's true. I can name at least 3 black men the WWE could've put the title around. In fact, here's a list of 5 men that could be WWE World champion, not the Universal Championship.
BOBBY LASHLEY
40 years old now, it's pretty much looking like nothing is going to happen as far as Lashley coming to WWE one more time. At one time this man was the ECW Champion, after Vince purchased the company. Bobby is also a multiple time TNA Champion. What exactly is keeping these entities apart??

JAY LETHAL
On July 30, 2016, Jay had defended his ROH Championship vs Denis Rivera. Lethal is a multiple time ROH and TNA Champion. I would love to see AJ Styles vs Jay Lethal again. There has to be a gimmick for Jay in the WWE that would eventually win him the gold.

KOFI KINGSTON
Kofi made history being part of the longest reigning WWE Tag Team champions, the New Day. He has also won the Intercontinental Championship. To me, Kofi never had the build to carry the "Big One" but past champions like CM Punk and AJ Styles, there should be no reason why he can't get it done.

BIG E. LANGSTON
Also part of the New Day, Big E. is probably one of the strongest in WWE. If Kofi doesn't get a shot, I think Big E should. Imagine if Big E. turned on The New Day and went full heel. He would be funny as hell, but powerful enough to make you watch.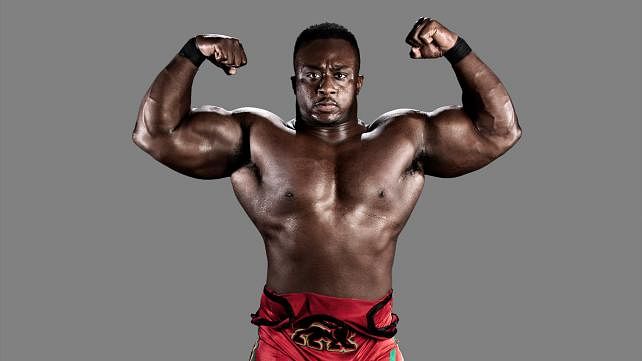 SHELTON BENJAMIN
This list had to have Shelton on it. This man came in with Cena, Batista, Orton and Brrrrooockkk Lesssssner… He most definitely has the talent, been a tag team championship most his career. Outstanding singles competitor. He had signed with WWE and then found out he needed surgery. As of April 2017, he has been cleared to compete, but he isn't on the WWE roster now.