1. Suns
The Suns have proven to be the team to beat in the West led by a MVP caliber season by Chris Paul and Devin Booker who continues to put up big numbers in big games. Mikal Bridges is quietly in the running for Defensive Player of the Year and having a solid season along with the growth of Cameron Johnson who has proven he can step up starting or off the bench. Deandre Ayton continues to be a consistent threat in the paint and veteran Jae Crowder is still a reliable player. Cameron Payne was playing well off the bench and in an extended role for Booker until getting injured. I didn't like the trade of Jalen Smith after he showed some promise, but Torrey Craig knows the team and plays good defense. JaVale McGee and Bismack Biyombo have proven reliable, when called upon especially McGee. A new injury to Paul will once again challenge the depth of the team.
2. GS
The Warriors have been solid so far this season due to their good depth and a MVP caliber season by Steph Curry who has since cooled off and allowed the team to evolve. The return of Klay Thompson has given the team a spark and it is good to see him getting back in rhythm. Andrew Wiggins has had an All-Star season with his play on both ends of the floor and has helped the team survive an injury to Draymond Green. Jordan Poole was showing his potential before the return of Thompson, but he is still a valuable piece along with Gary Payton II who has seen a nice role as a perimeter defender and energy player. The interior play of Kevon Looney and Nemanja Bjelica in the absence of Draymond also gives good depth. The growth of rookie Jonathan Kuminga has been a nice surprise along with veteran additions Andre Iguodala and Otto Porter who should be helpful in the playoff run.
3. Grizzlies
The Grizzlies have been the surprise team so far as a legitimate threat behind a MVP caliber season from Ja Morant and the growth of wings Desmond Bane and Dillon Brooks who have proven to be reliable scorers willing to also play defense. The addition of veteran Steven Adams has proven valuable as an interior presence, along with the post defense of Jaren Jackson Jr. who is starting to grow into a top player. The bench is the key with Tyus Jones, De'Anthony Melton, John Konchar, Kyle Anderson, and Brandon Clarke all proving to be effective starting or off the bench with inconsistent minutes. The team has also been able to develop rookie Ziaire Williams into a three and D player who could be effective along with big men Xaiver Tillman and Killian Tillie.
4. Jazz
The Jazz continue to be led by Donovan Mitchell and the solid defense of big man Rudy Gobert. Mike Conley continues to provide consistent leadership and passing ability, while Bojan Bogdanovic spaces the floor in a 3 and D role, and Royce O'Neale continues to provide solid perimeter and post defense. Jordan Clarkson is once again looking like a 6th man of the year candidate providing instant offense off the bench. Joe Ingles has shown signs of decline before getting injured for the season making the offseason pickups of Rudy Gay and Eric Paschall even more important. The key pickup and possible difference maker for the Jazz has been Hassan Whiteside who has filled in nicely whether off the bench or starting. The development of young players Udoka Azubuike and Trent Forrest has helped provide depth along with bringing in veteran Danuel House Jr. and a trade for Nickeil Alexander-Walker.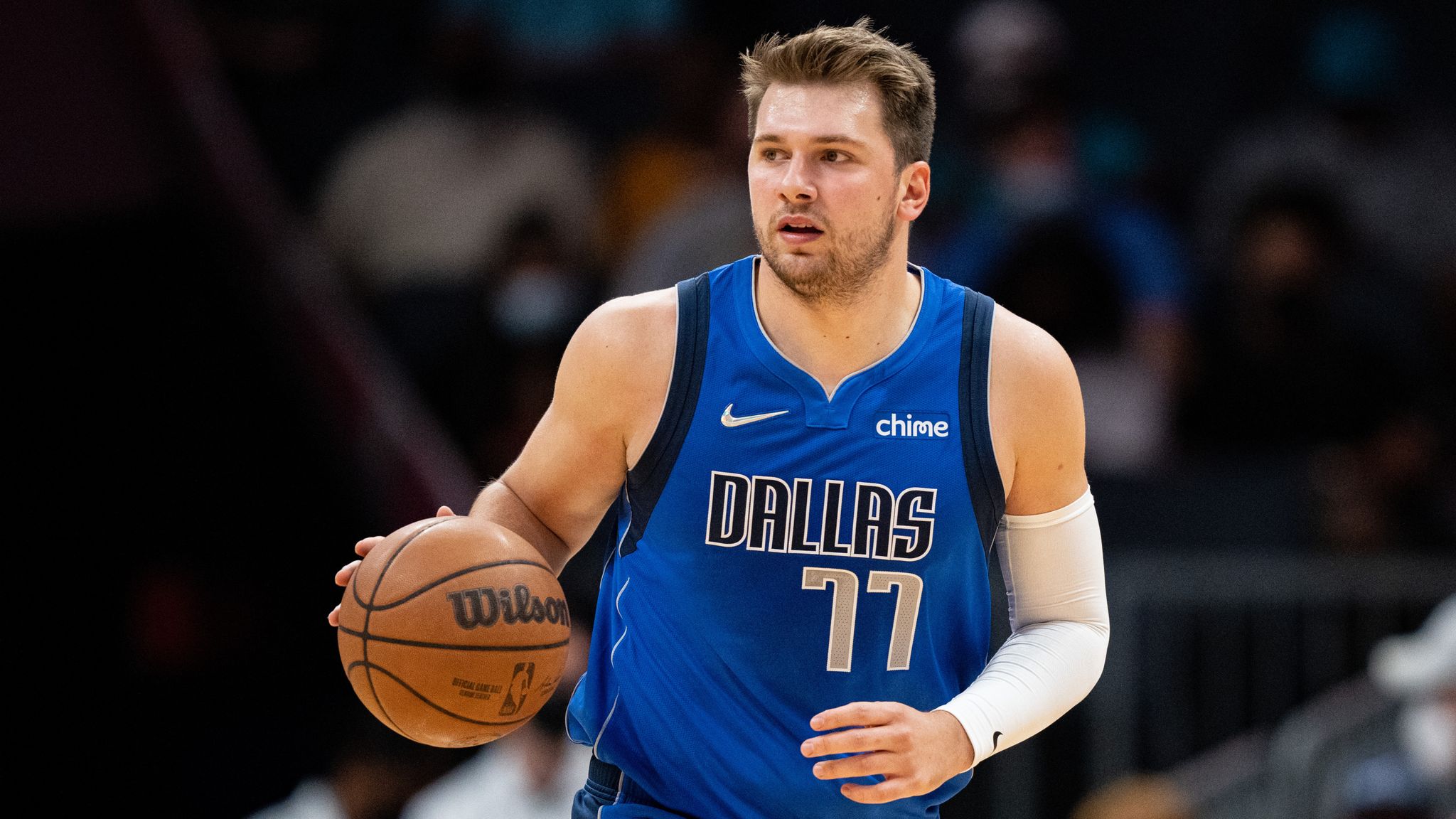 5. Mavs
The Mavs have played well under new Coach Jason Kidd as he was able to get Luka Doncic and Kristaps Porzingis to co-exist on the court, but the chemistry off the court must have proved too much as Porzingis was sent out for Spencer Dinwiddie. Doncic has been having a great season after his usual slow start proving once again why he is one of the best players in the league. Jalen Brunson has proved to be a valuable piece taking over most of the ball-handling and proving good defense in Kidd's system. Tim Hardaway Jr. was having another nice season as a 3 and D player before injury, but free agent pickups Reggie Bullock and Sterling Brown, along with Josh Green have filled in nicely, especially Bullock. Dorian Finney-Smith and Max Kleber continue to be tough two-way players inside and Dwight Powell has proven valuable in starter minutes without Porzingis along with the help of Marquise Chriss. It will be interesting to see how Dinwiddie fits and if they moved Porzingis prematurely.
6. Nuggets
The Nuggets have been able to stay afloat thanks to another MVP caliber season from Nikola Jokic despite injuries mostly to Michael Porter Jr. and the continued absence of Jamal Murray. Will Barton has been a consistent scorer along with the consistent defense of Aaron Gordon and Monte Morris who has filled in nicely for Murray. Jeff Green continues to be a solid contributor starting or off the bench along with JaMychal Green who can provide an inside presence in spurts. The development of young players (Nah'Shon) Bone Hyland, Facundo Campazzo, Zeke Nnaji, and Davon Reed has helped provide depth. The Nuggets also have Austin Rivers and acquired Bryn Forbes for a little scoring punch.
7. T'Wolves
The Timberwolves have played well thanks to the emergence of Anthony Edwards and his leadership which has taken Karl Anthony Towns to another level of play/confidence. Pat Beverley has played some of his best basketball as a leader on the team adding his usual toughness and defense, but with a new level of offense to his game. D'Angelo Russell continues to be a streaky shooter but fits well as a floor spacer. Jarred Vanderbilt has developed into a nice fit next to Towns and provides solid two-way play along with Jaden McDaniels both who have spent time in the lineup or off the bench playing extended minutes. Naz Reid has been a solid backup to Towns with a bench led by streaky shooter Malik Beasley, veteran Taurean Prince, and young guards Jaylen Nowell and Jordan McLaughlin.
8. Clippers
The great coaching of Ty Lue has been on display as the Clippers have stayed afloat despite injuries mostly to their top players in Kawhi Leonard, Paul George, and Marcus Morris, although George was having a great start to the season and Morris is now healthy. Reggie Jackson continues to be a good scorer and Terrance Mann continues to provide solid energy and two-way play off the bench. Ivica Zubac has been a consistent interior presence with the help of Isaiah Hartenstein, allowing them to trade Serge Ibaka. The Clippers have been able to get solid production on the wing out Luke Kennard and AmirCoffey before he was sent back to a bench role. The trade to bring in Norman Powell and Robert Covington for Bledsoe and Justise Winslow has been a clear advantage with both providing solid two-way production in exchange for two short term players. Nicolas Batum and Morris have regained form since their injuries and appear ready for a 2nd half run, as they await the return of George.